Auto Accident Injuries in Arroyo Grande, CA
Overcome your auto accident injuries by calling Bend Chiropractic Inc. Schedule your appointment today!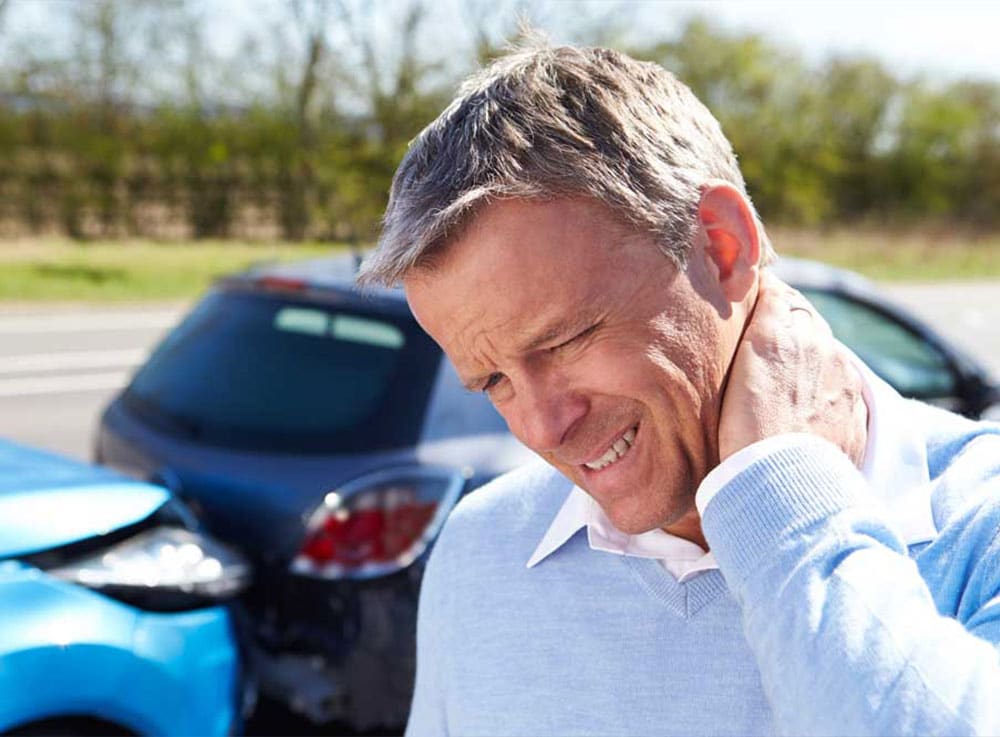 Auto accident injuries don't always appear right away. They often arise days or even weeks after the accident occurs. If left untreated, minor issues can turn into severe injuries, leaving you with excruciating pain that can take a toll on your overall well-being.
If you experience auto accident injuries in Arroyo Grande, CA, Bend Chiropractic Inc. can help.
Bend Chiropractic Inc. is one of Arroyo Grande, CA's most trusted chiropractic centers. We offer modern chiropractic care that helps you overcome your auto accident injuries while improving your quality of life.
Auto Accident Injury Treatment in Arroyo Grande, CA
Bend Chiropractic provides holistic solutions to pain relief. Our chiropractors use gentle, neurologically based techniques to take pressure off your joints and relieve your pain without invasive surgery or addictive medications. Dr. Aime Bend has extensive experience helping people recover from Arroyo Grande auto accident injuries and can help you eliminate your pain at a fair and affordable price.
The Bend Chiropractic team always makes you their number one priority. We listen to your needs and do everything possible to relieve your pain as swiftly and efficiently as possible. Our chiropractors understand what you're going through and will go to great lengths to ensure that you receive high-quality chiropractic care at every appointment.
Post-Traumatic Pain: Signs and Symptoms
When you are involved in a car accident, your body releases adrenaline and other defensive hormones, temporarily masking pain and potential injuries. However, once the defensive hormones wear off, your injuries start setting in, leaving you with severe post-traumatic pain that often hinders your daily life.
If you experience any of the following post-traumatic pain symptoms, contact Bend Chiropractic Inc. for immediate treatment:
Severe neck, back, or head pain
Pain while urinating
Tingling or numbness that lasts a few minutes or longer
Difficulty inhaling deeply or breathing
Our team will discover the root cause your post-traumatic pain and help you recover from any auto accident injuries you face. Many patients overcome their pain after a few chiropractic sessions, allowing them to live life to the fullest virtually pain-free.
No Insurance? No Problem!
The Bend Chiropractic team believes quality pain treatment shouldn't cost a small fortune. That's why we work with you to find the best pain-relieving solution for you without putting unnecessary stress on your finances. We accept most insurance plans and even provide care to uninsured patients.
We also help people recover from work injuries, sports injuries, and more, making us your source for natural pain relief in Arroyo Grande, CA.
Contact Bend Chiropractic for Professional Chiropractic Care Today!
If you or someone you know suffered auto accident injuries in Arroyo Grande, CA, contact Bend Chiropractic Inc. for chiropractic care and natural pain-relieving services. Whether you have severe back pain, muscle aches, or a headache, Bend Chiropractic Inc. is always here for you.
Call Bend Chiropractic Inc. at (805) 474-4747 and relieve your pain today!