Chiropractic Treatment for Work Injuries in Arroyo Grande
Don't ignore work injuries. Call (805) 474-4747 for specialist chiropractic care in Arroyo Grande.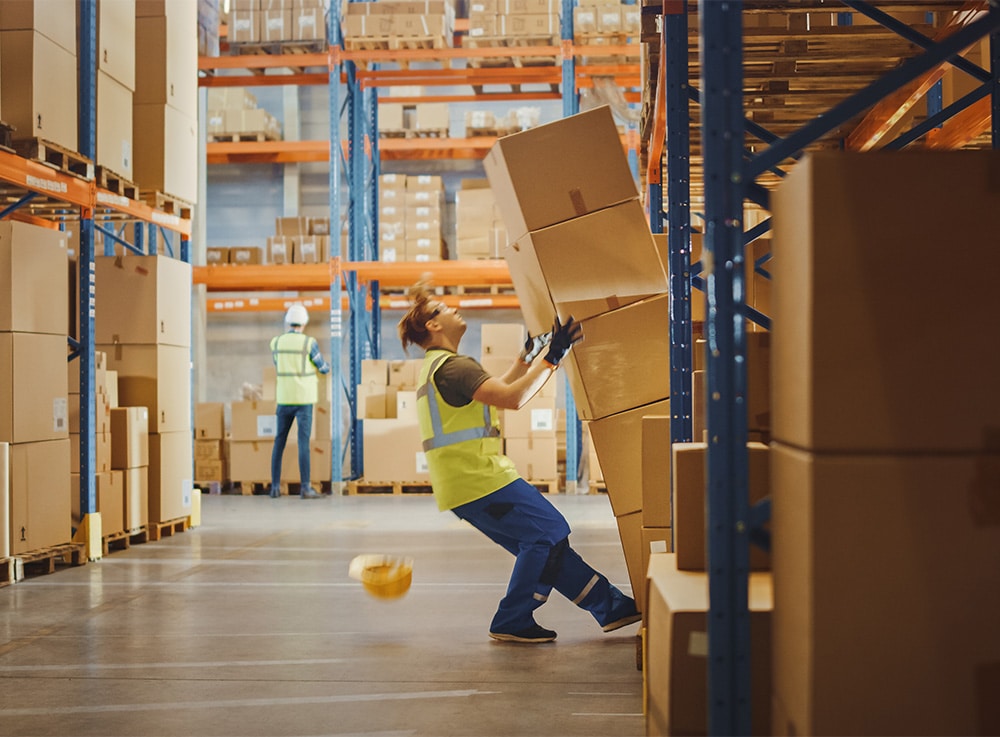 Whether you work a desk job or do heavy-lifting, your body undergoes significant strain as you go about your job each day. Overexertion and completing the same repetitive motions—including typing away on a keyboard for eight hours—each day can wear down your musculoskeletal system leading to injury. Falls and trips while at work can also lead to muscle, ligament, or bone damage.
The team at Bend Chiropractic Inc. can alleviate workplace pain and injury, helping you get back to full efficiency as quickly as possible. Our modern chiropractic solutions have made us one of the top options for Arroyo Grande work injuries patients looking for holistic care. Book your appointment with us today.
Common Causes of Workplace Injuries
Some of the main causes of workplace injury include the following:
Work stress. Work-related pressure can lead to muscle tightness and tension, worsening existing musculoskeletal pain, or triggering new injuries.
Poor posture. Slouching for prolonged periods at your desk can cause injury and muscle fatigue.
Excess force. Lifting heavy objects frequently can take a huge toll on your upper body muscles.
Examples of Work Injuries We Treat
Some of the most common types of work injuries we diagnose and treat at Bend Chiropractic Inc. include the following:
Lower back pain
Neck pain
Sciatica
Whiplash
Acute or chronic back pain
Epicondylitis (Medial or Lateral)
Carpal tunnel syndrome
Muscle stiffness
Muscle weakness
These injuries make performing your tasks at work harder. If left untreated, they can further reduce musculoskeletal function to a level where you may lose income due to absence from work.
Fortunately, you don't have to keep living with these workplace injuries or continue suppressing them with painkillers. Chiropractic care can provide long-lasting relief.
How Bend Chiropractic Inc., Can Help You
At Bend Chiropractic Inc., Dr. Bend and our team of specialists uses a combination of therapies to bring relief to patients dealing with work-related injuries. Some of the options we deploy include massage, spinal decompression, and laser therapy.
We may also use nutrition and fitness counseling to hasten up recovery, make results permanent, and keep you fit going forward. Chiropractic treatments are non-invasive and prioritize natural recovery over the use of pharmaceuticals. At the end of our treatment, you'll experience the following:
● Relief from discomfort
● Reduced reliance on painkillers
● Relief from chronic aches
● Improved posture
● Improved efficiency at work
Don't Let a Work Injury Affect Your Productivity
Workplace injuries and illnesses can leave a significant dent in your productivity. You don't have to stay away from the office for too long due to work injury. At Bend Chiropractic Inc., we're one of the top options for work injury chiropractic care in Arroyo Grande, CA.
Call us at (805) 474-4747 to schedule an appointment with acclaimed chiropractor Dr. Amie Bend. Her gentle, neurologically-based approach to chiropractic treatment has helped numerous clients find pain relief from Arroyo Grande work injuries.