Chiropractic Care in Arroyo Grande, CA
Eliminate your pain naturally with Arroyo Grande chiropractic care from Bend Chiropractic. Call today!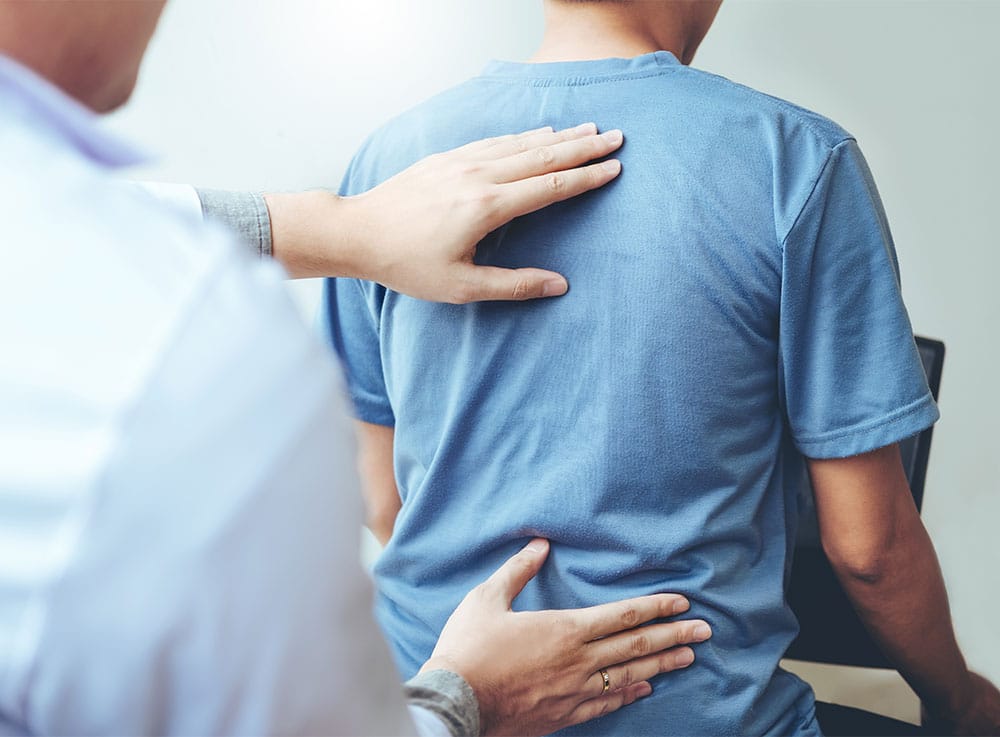 Do you suffer from neck or back pain that prevents you from living life to its fullest? Are you searching for a natural pain treatment that doesn't require invasive surgery or habit-forming medications? If so, professional chiropractic care from Bend Chiropractic Inc. may provide a solution.
Bend Chiropractic Inc. is one of California's most trusted chiropractic centers. We specialize in modern chiropractic care in Arroyo Grande to relieve pain and improve your quality of life. Our expert chiropractors use gentle, neurologically based techniques that help you recover from injuries naturally, allowing you to enjoy your favorite activities pain-free.
Natural Pain Solutions in Arroyo Grande, CA
At Bend Chiropractic Inc., nothing is more important than eliminating your chronic pain and improving your overall well-being. Chiropractic adjustments align your body's skeletal structure by releasing your joints from tight tissue. We use high-velocity, low-amplitude chiropractic methods to relieve muscle, bone, joint, and connective tissue pain from affected areas, giving you long-lasting results.
Our chiropractic services provide numerous benefits, including:
Pain relief
Improved mobility
Healthier immune system
Improved sleeping habits
Enhanced vitality
When you arrive, one of our experienced chiropractors will look over your medical history and conduct a thorough physical evaluation to uncover the source of your pain. After finding the cause of your discomfort, your chiropractor develops a custom treatment plan that targets your specific needs. They then ask you to lay down on our chiropractic table and conduct the necessary treatment.
Bend Chiropractic accepts most insurance plans, giving you natural pain relief without stressing your finances. Our team remains by your side through the entire chiropractic process and will help you with anything you need every step of the way. We've helped countless Arroyo Grande residents take back their lives from chronic pain, and we can do the same for you.
What Conditions do Chiropractic Adjustments Treat?
Chiropractic care treats numerous ailments and injuries ranging from migraines to pregnancy pain. Below are just some of the conditions our chiropractic services treat.
Severe neck or back pain
Whiplash
Auto accident injuries
Sports injuries
Joint pain in the arms, shoulders, and legs
All our licensed and certified chiropractors have extensive experience treating severe pain and injuries, ensuring that you receive safe and effective chiropractic treatments every time you visit our office. We always make you our number one priority and won't hesitate to go the extra mile to relieve your pain.
Schedule Your Appointment with Bend Chiropractic Inc. Today!
Whether you suffer from prolonged sports injuries or need professional spinal decompression, Bend Chiropractic Inc. can relieve your pain and give you a happier, healthier lifestyle. We are your trusted local source for first-class chiropractic care in Arroyo Grande, CA.
If you're ready to take the first step to a pain-free life, pick up the phone and call the Bend Chiropractic team at (805) 474-4747 today!