Massage Therapy in Arroyo Grande, CA
Get the best massage therapy in Arroyo Grande, CA, by contacting Bend Chiropractic Inc. Call (805) 474-4747 today!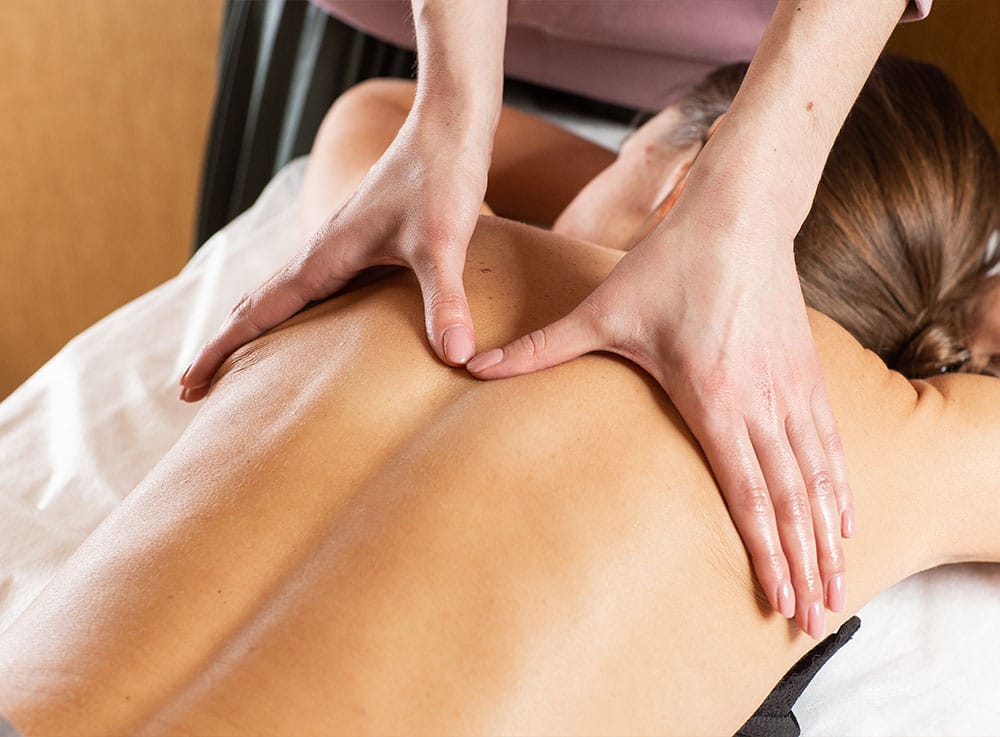 At Bend Chiropractic Inc., we offer Arroyo Grande massage therapy to complement our thorough chiropractic services. Beyond massage therapy, we offer gentle neurologically based services, modern chiropractic care, and more.
The health and well-being of our patients is our number one priority, whether you need a simple massage therapy treatment for relaxation or a comprehensive chiropractic treatment plan.
The Benefits of Massage Therapy
Our patients' well-being and overall health have served as a guide since we started offering chiropractic care for the Arroyo Grande community. Our modern approach to chiropractic treatment includes the use of massage therapy to improve results, manage pain, and comprehensively help our patients.
But the benefits of massage therapy go beyond just relaxation or a moment of calm. Massage therapy at Bend Chiropractic Inc. promotes long-lasting health improvements and a better quality of life. Massage therapy offers many benefits depending on the patient. The following are the most common benefits patients gain from massage therapy at Bend Chiropractic Inc.
Massage Therapy for Pain Management
We personalize our massage therapy services to treat each unique patient. Many patients come to us for pain management. Massage therapy can help heal the body and release pain-causing muscle tightness in the neck, back, and shoulders.
Massage therapy can also release pain-relieving chemicals in the body that occur naturally but may need help circulating to different areas. Pain in the body can come from various sources, such as injury, health issues, or even stress.
Our massage therapy treatment releases tension in the soft tissues of your body and addresses the cause of the tension itself.
Massage Therapy for Stress Relief
Stress releases a powerful hormone called cortisol. Cortisol can often lead to anxiety and physical pain. Massage therapy treats that physical pain and lowers stress levels, reducing the production of cortisol.
The form of massage most known for stress reduction is Swedish massage, which uses a light and gentle touch coupled with relaxation techniques to help move and release harmful chemicals in the body caused by stress and anxiety.
The Best Massage Therapy in Arroyo Grande, CA
Bend Chiropractic's holistic approach to chiropractic care includes therapeutic services like massage therapy to go above and beyond traditional chiropractic adjustments. We offer services including spinal decompression and nutrition and fitness planning to help patients improve their lives.
At Bend Chiropractic Inc., we don't turn away our patients because of a lack of insurance. We accept most insurance plans in the Arroyo Grande area, and our "no insurance, no problem" policy serves more people in our community.
We believe that we can help our patients in a personalized, gentle, comprehensive, and hassle-free way. Contact us today if you're curious about chiropractic treatment or massage therapy services from Bend Chiropractic Inc.
Contact the Bend Chiropractic Inc. team today at
(805) 474-4747 to schedule your massage therapy service in Arroyo Grande, CA.