Arroyo Grande Spinal Decompression Specialist
Are you living with pain from herniated or bulging discs? Call (805) 474-4747 for personalized spinal decompression treatment in Arroyo Grande.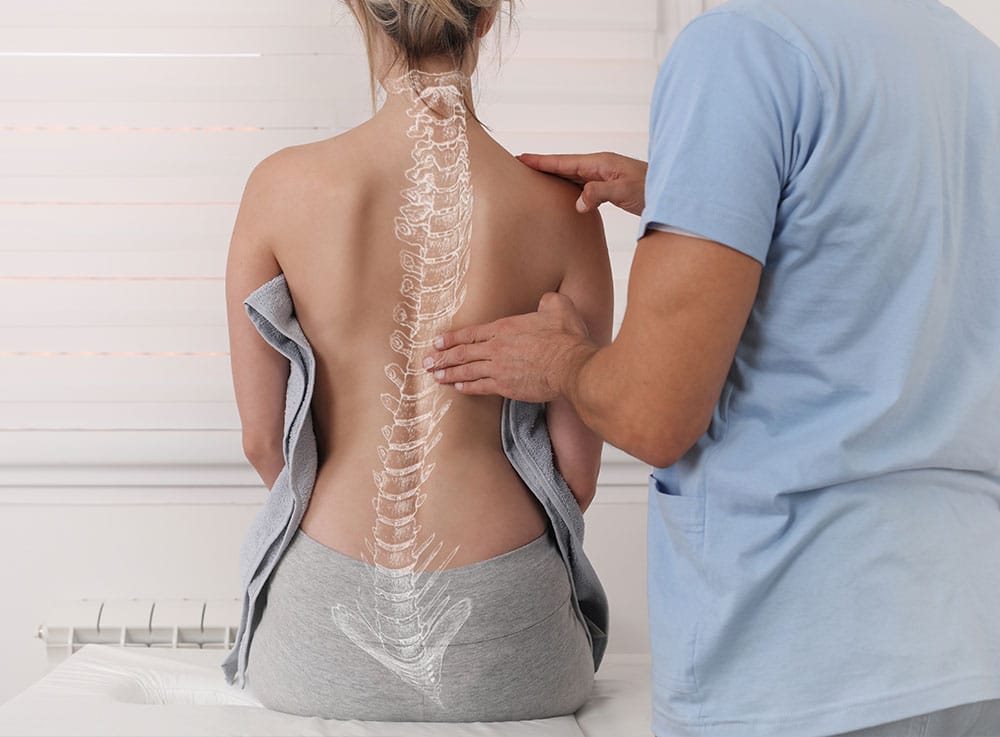 A herniated or bulging disc is one of the leading causes of back pain. In the past, surgery was the only remedy available to patients. Today, thanks to advancements in technology, chiropractors now offer a non-invasive solution known as spinal decompression.
Bend Chiropractic Inc. delivers some of the best non-surgical spinal decompression in Arroyo Grande, CA. Our team of specialists led by Dr. Amie Bend uses this procedure to provide pain relief and improve mobility in patients. Book an appointment today to discuss your options.
What is Non-Surgical Spinal Decompression?
Non-surgical spinal decompression is a type of therapy that uses traction to relieve pain and pressure by stretching the spine very gently. The gentle stretching eases the pressure from the nerves and disks in the area, increasing the chances of healing without surgery.
What Conditions Can Non-Surgical Spinal Decompression Correct?
At Bend Chiropractic Inc., we use non-surgical decompression to treat the following:
Back pain
Neck pain
Sciatica
Herniated or bulging disc
Injury in the spinal nerve roots
Lower back pain
Pain in the arms
Loss of sensation in the feet
And more
If you have any of these conditions, Dr. Bend can bring you relief with spinal decompression. Our initial consultation will help determine if you're a candidate for this treatment or if you'd benefit more from other solutions such as deep tissue massage or laser therapy.
The Spinal Decompression Process
At Bend Chiropractic Inc., we work hard to provide effective and pain-free spinal decompression treatment right from your first appointment.
Doctors combine gentle mechanical traction and expert chiropractic manipulation to bring you to optimum musculoskeletal health. We tailor the therapy sessions to match your unique needs, with each appointment continuing on the gains of the previous ones.
You don't need to take time off work because this is a non-invasive procedure that doesn't require any recovery time.
This gentle yet effective approach ensures that you won't have to mask your condition with painkillers or go under the knife unnecessarily. If non-invasive spinal decompression can yield results for your condition, you can trust Bend Chiropractic Inc. to deliver.
Most of our patients find the session relaxing. Some of them experience immediate pain relief from the first session.
Does Non-Invasive Spinal Decompression Work?
Many clinical studies have shown that spinal decompression effectively treats lumbar disc-related problems. Doctors worldwide trust and use this approach on patients living with pain from herniated discs, degenerative disc disease, sciatica, and more. It's an effective solution with more than three decades of positive history.
Book Your First Spinal Decompression Session
Drop the painkillers and book an appointment to treat that persistent back pain. At Bend Chiropractic Inc., we've helped many patients rediscover comfort from different types of pain using Arroyo Grande spinal decompression therapy.
Call us today at (805) 474-4747 to schedule your first appointment. Take advantage of our modern and compassionate chiropractic care.